Moriko 2021
PAIM2 TK2 RTK2 HK2 IFH2 JK3
FI Ag & Ob & Wt-IFH Ch : FI AVA & TVA & KVA-IFH
Briskness Jack Daniel's
 
 
Blessed Borders Waterfall
16.12.2009
FCI FI12693/10
soopeli : sable & white
HD B/B
ED 0/0
OCD 0/0
selkä : spine LTV2 VA0 SP0
CEA, CL, TNS normal
EAOD kantajia : carrier
BCG affected : altis
‣ Finnish Agility Champion
‣ Finnish Obedience Champion
‣ Finnish IFH Champion
‣ tracking win / class-3
‣ area-searching open / class-2
‣ herding open / class-2
‣ rally-obedience open / class-2
Kotisivut : own website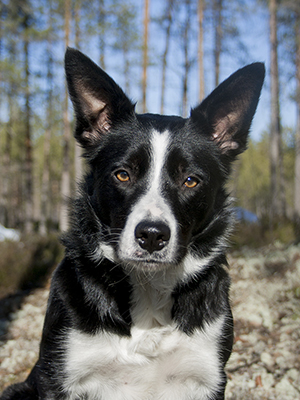 8.1.2018
ISDS HU/355513
FCI ER15135/19
mustavalkoinen : black & white
HD A/A
ED 0/0
OCD 0/0
selkä : spine LTV0 VA0
CEA, TNS, CL, MDR1, IGS, SN, RS, DM, EAOD, BCG, Cystinuria II normal
‣ obedience open / Ob1
‣ trains SAR
‣ trains herding
Sukutaulu : Pedigree
Briskness Jack Daniel's
HD B/B, ED 0/0, OCD 0/0, spine LTV2 VA0 SP0




Covateco Thunderball
JK3 HK3 EK3, FI Wt Ch, FI Ch, WtW '13
HD A/A, ED 0/0

photos © Something Like
Decathlete's I Did It My Way
JK1 EK3 HK3, FI Ag Ch, FI Wt Ch, FI Ch, NORD Ob Ch, WTW '02/'03
HD A/A, ED 0/0, photos © Paimenkopla

Pikkupaimenen Dixie Dew
HK3 – HD A/A, ED 0/0 photos © Pikkupaimenen

Briskness Gertrude
BH TK1
HD A/A, ED 0/0

Photos © Briskness/Outi Toni

Nahrof Shadow of Mercy
AU Ch – HD B/B photo © Pikkupaimenen


Q'Celtic Shoshana Lavana
TK1 HK1 – HD A/A, ED 0/0 photos © Briskness

Blessed Borders Waterfall
HD A/A, ED 0/0, OCD 0/0, spine LTV0 VA0




Blessed Sam (ISDS 343491)
IHT2
HD A/A, ED 0/0, OCD 0/0

Gentle Lad (ISDS 292404)

Lee (ISDS 305427)


B24 Iri (ABC 420978)
IHT1
HD B/B

Orion B24 Monte (ABC 308520)
HD OFA-Fair ~ B1

B24 Clara (ABC 309545)
HD OFA-Good ~ A2

Yllä kolmen polven sukutaulu titteleineen, lonkkatietoineen ja väreineen.

Above is a three-generation pedigree with titles, HD-results and colors.

Vanhemmat : Parents
Morista
Mor oli vähän heräteostos. Toki, pidän kaiken aikaa silmät auki mielenkiintoisten yhdistelmien ja urosten varalta, mutta Morin pentue oli lähes syntymässä, kun sen bongasin ja pistin viestiä kasvattajalle.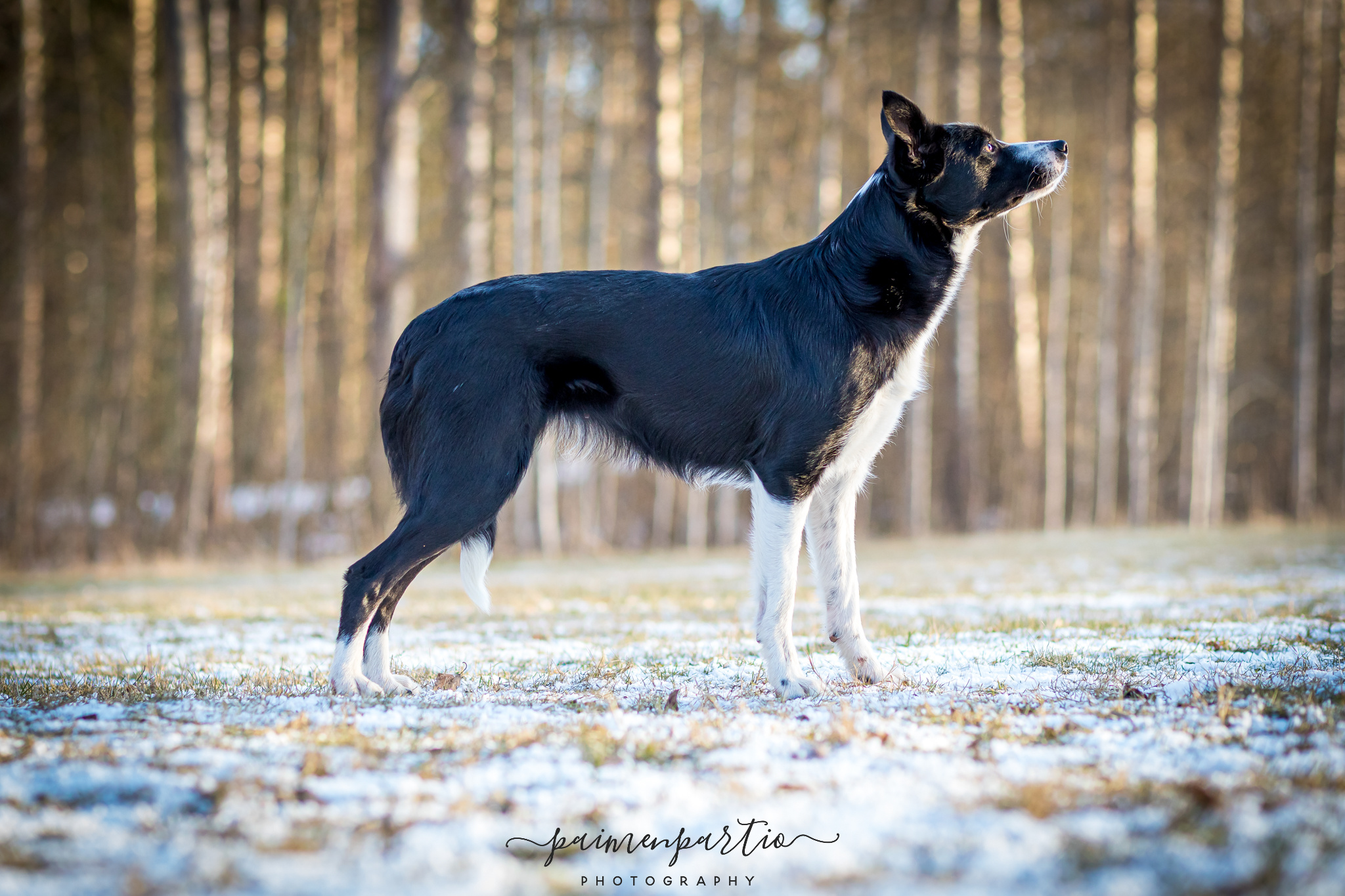 Mor oli tarkoitus laittaa sijoitukseen. Minulla oli reilu puolitoista vuotias kisakoira jo kasvamassa, en tarvitse toista mihinkään vielä pitkään aikaan. Mutta koska tykkään ihan hurjasti vanhemmasta nartustani, ja kasvattajan kertoman perusteella odotin Morin olevan samanlainen, en ihan liian vakavissani sijoituskotia sille etsinyt. Joten se sitten vähän niinku jäi. Hupsista.
Pentuna Mor oli tulisieluinen, järkähtämätön, yhteistyökykyinen ja -haluinen, fiksu ja reipas pentu. Se oli ihan mielettömän kiva, ja olin niin iloinen kun minulla oli pitkästä aikaa koira, joka osasi käyttää aivoja (kaksi aiempaa ovat olleet varsin idiootteja junnuina). Morin kanssa tehtiin paljon toko- ja jälkipohjia, sen oli tarkoitus jatkaa vanhemman nartun jalanjälkiä näiden kahden lajin osalta.
Sitten siitä tuli teini. Ja siitä tuli ihan kamala.
Minun reipas, iloinen ja itsevarma pentu muuttui ahdistuneeksi, pehmeäksi ja yhteistyökyvyttömäksi teiniksi. Se paineistui välittömästi, jos edes melkein aisti etten ole parhaassa mahdollisessa mielentilassa, ja kieltäytyi tekemästä töitä. Jäljellä se löi ihan täysin hanskat tiskiin, tokossa sitä ahdisti noin kaikki.
Nostin kädet pystyyn ja totesin, että huono koira, pilalla on, olkoot sitten seurakoira saatana. Mietin jopa vakavissani sen antamista pois, ehkä agilityyn, ehkä kotikoiraksi. Oikeisiin töihin siitä ei ole, sen pää ei kestä, eikä se nauti yhdessä tekemisestä.
Mutta koska kaikesta huolimatta Mor oli äärimmäisen mukava, helppo, iloinen, ystävällinen, ja kaikin puolin todella kiva koira, en etsinyt myöskään uutta kotia sille liian vakavissani. Se oli minun demokoira ollessani koirakoululla töissä. Se avusti mm remmirähjien kanssa, koska sitä ei liikauttanut karvan vertaa, vaikka parin metrin päässä joku louskutti kuola roiskuen. Se vain piti huomionsa minussa, se luotti täysin siihen, että pidän sen turvassa.
Kun Mor oli vähän päälle kaksi ja puoli vuotta, me muutimme Seinäjoelle ja aloitettiin aktiivitreenaaminen yli vuoden tauon jälkeen. Kouvolassa olimme tehneet pelastusta, ja huomasin Morin pitävän pelastushausta hurjasti, joten se oli luonnollisesti jatkossa meidän ohjelmistossa. Otin sitä myös mukaan tokoon, josko saisin sille kuitenkin sen alo1-tuloksen.
Nyt kun muutosta on kulunut reilu puoli vuotta (kevät 2021), Mor on HUIKEA! Se on kasvanut aivan mielettömästi vuoden mittaan. Poissa on ahdistunut, yhteistyökyvytön teini, ja sen sijaan minulla on käsissä taas tulisieluinen räyhäroope, joka huutaa minulle, jos yritän korjata sitä ja se tekee omasta mielestään oikein. Se paineistuu yhä, jos opetellaan jotain uutta ja se ei ole varma mitä haluan siltä, mutta se ei enää kieltäydy tekemästä, ja palautuu paineesta todella nopeasti jahka sen pääsee palkkaamaan.
Sen mielestä toko on taas kivaa, jälkeä se ajaa nelivedolla rapa roiskuen. Haku on yhä lempihommaa; se on itsenäinen puurtaja, joka jaksaa painaa pitkään, eikä kysele ohjeita turhanpäiden. Se on tehnyt hakua niin metsässä kuin rakennuksilla, pimeässä ja valossa. Mikään alusta ei epäilytä sitä, mikään ääni ei liikuta sitä, ja se on äärimmäisen varma ja ketterä liikkuja. Kotona se on rento, pääosin nukkuu, tai leikkii itsekseen. Se on superahne ja valitsee mieluummin hyvän ruoan palkaksi kuin lelun, mutta nauttii kuitenkin suunnattomasti vetoleikeistä, ja repii lelua koko kroppaa käyttäen, eikä korjaile puruotetta.
Ferrari se ei kuitenkaan ole, vaan tekee rauhallisemmalla tahdilla kaiken. Toisinaan sillä on myös huonoja päiviä, ja silloin sen asenne tokossa hieman heittelee. Samalla se kuitenkin mölisee häkissä, jos teen toisen koirani kanssa töitä eikä se pääse hommiin nyyh angst.
Mor kulkee erittäin hyvin autossa, eikä se stressaa uusissa paikoissa. Se on aina utelias ja kiinnostunut kaikesta, mutta sillä ei heitä kippo nurin. Sen voi ottaa kaikkialle mukaan, eikä se järjestä kohtausta tai showta. Ihmisiä se rakastaa, mutta on huomattavasti kohteliaampi kuin muut koirani. Se myös tulee toimeen ihan kaikkien koirien kanssa, jotka sen eteen tähän mennessä on viskattu.
Mor on äärimmäisen vaivaton, itsenäinen ja helppo tapaus, mutta se ei ihan jokaisen käteen välttämättä sovi. Se vaatii kuitenkin tietynlaista auktoriteettiä, muttei runsaissa määrin. Se on myös ns yhden ihmisen koira. Siinä missä voin laittaa vanhemmat koirani hoitoon ja ne on yolo, ihan sama tuletko koskaan takaisin, Mor ravaa rinkiä ja piippaa ovien ja ikkunoiden takana, koska tulen sitä hakemaan. Tosin mitä useammin se on hoidossa, sen helpompaa sen on myös olla siellä ilman minua.
Vaikean nuoruuden jälkeen siitä on siis kasvanut hieno harrastuskoira, jonka vakautta ja varmuutta toivoisin rodussa esiintyvän enemmän. Ainut huono puoli on yhä olemassa oleva pehmeys, mutta tästä syystä sille on valittu itseään selvästi kovempi uros. Pennuista en siis oleta lapsitähtiä, vaan uskoisin niiden kypsyvän hitaasti ja tarvitsevan aikaa ja ymmärrystä, ennen kuin ne alkavat loistaa.
Suvusta ja sairauksista
Halusin Morin ensisijaisesti sen emon suvun vuoksi. Sitä ei ole Suomessa ollenkaan, eikä sen isän puolen sukukaan ole mitenkään yleinen. Morin isää Samia, ja Samin isää Gentle Ladia on kyllä käytetty Euroopassa, muttei valtavissa määrin. Samin pennut ovat varsin pidettyjä, ja ne ovat pääosin menneet paimen- ja agilitykoiriksi.
Morin kummatkin vanhemmat ovat paimenkoiria, ja kisaavat paimennuksessa; isä kakkosluokassa, emo ykkösluokassa. Kaikki isovanhemmat ovat joko tilakoiria, tai kisapaimenkoiria. Sukua on lonkkakuvattu varsin niukasti, ja tulokset ovat olleet A:ta ja B:tä. Olkapäistä, kyynärpäistä ja selistä ei ole mitään tietoa, paitsi isän osalta (kuvattu, terve).
Epilepsiaa Morin suvussa on tiedossa jonkin verran.
Sen emon Irin täysveli BJB Zigzag ABC 388542 on jättänyt yhden epileptisen pennun Pepper Pot ABC 270056 kanssa (lähde ). Toisella emon täysveljellä Conway ABC 403620 on puolestaan epileptinen pennunpentu RLR Salutations ABC 450772 (lähde )
Näiden kahden lisäksi mainittakoon koira Lock-Eye It's A Cinch, jolla on viisi epileptistä pentua. Tämän koiran isä on B24 Sage ABC 204175, joka on Morin iso-iso-isoisä. Näistä tapauksista en tosin ole ollenkaan huolissani, koska kyseisen uroksen kaikki pennut ovat narttujen kanssa, jotka ovat epilepsian suhteen surullisen kuuluisasta Lock-Eyen linjasta, It's a Cinchin emon puoli samaa linjaa.
Sage on myös yhden epileptisen koiran neljännessä polvessa – jälleen samat Lock-Eyen koirat mukana sopassa.
Kaikki epilepsiatapaukset on listattu lomakkeeseen Mor epilepsia
Morin iso-isoäiti L & M Splash on jättänyt yhden OCD-sairaan pennun.
Suvun muista sairauksista ei ole tietoa, ja haluan myös huomauttaa, että nämä sairastapaukset ovat julkista tietoa ja kyselyillä kerättyjä, joten piilotettuja tapauksia on aivan varmasti.
Sisaruksista
Morin sisaruksista on valitettavan vähän tietoa. Olen yrittänyt kysellä, mutta en ole saanut ihmisiä kiinni.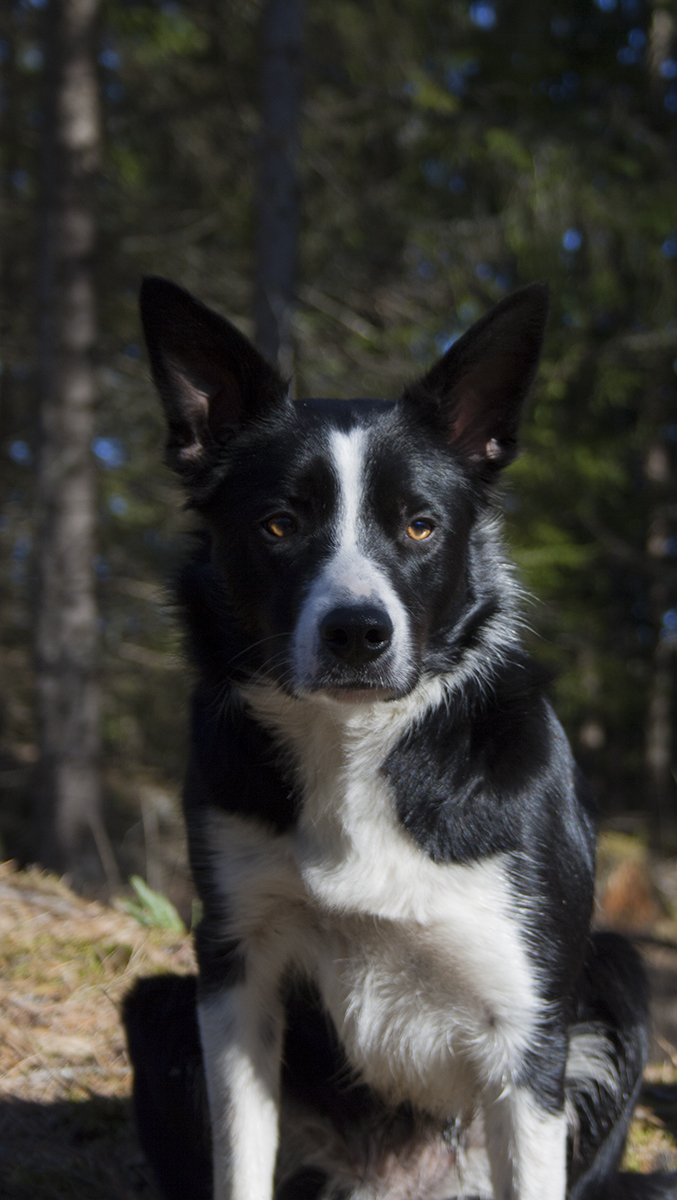 Yksi täysveli asuu Turkissa ja kisaa frisbeessä kansainvälisellä tasolla. Omistajan kertoman mukaan koira on ollut saman tyyppinen kuin Mor nuorempana, ja kasvanut samanlaiseksi kuin Mor aikuisena. Kyseinen uros on iso, 23 kg ja lähes 60cm.
Toinen täysveli asuu Unkarissa lähellä kasvattajaa, ja käy tämän luona paimentamassa. Koira myös treenaa suojelua ja bikejoringia.
Yhtään täyssisarusta ei ole luustokuvattu tai muutenkaan tutkittu.
Puolisisaruksista olen saanut hieman paremmin tietoa; emon puolen sisarpuolista yksi asuu Venäjällä, ja on luustokuvattu epävirallisesti lonkiltaan terveeksi. Koira on suorittanut NHAT:in ja treenaa agilitya. Myös Diesel on omistajan kertoman mukaan kuten Mor – nuoruus oli hankalaa, nyt aikuisena koira on todella kiva ja täyspäinen harrastuskoira.
Toinen puolisisarus Loki on voimakkaampi luonteltaan, ja se työskentelee paimennuksessa. Omistaja miettii mahdollista pelastusuraa.
Kolmas koira on aktiivisena kotikoirana. Tämä puolisisarus muutti omaan kotiinsa melkein vuotiaana, ja omistaja kertoo sen olleen helpoin ja kiltein koira koskaan.
Kaikin puolin ymmärrykseni Morin emon puolen sisaruksista on, että teiniys on vaikeaa, mutta koirista on kasvanut järkeviä, varmoja suorittajia ajan kanssa.Isän puolen sisaruksista en valitettavasti tiedä, kasvattajat eivät ole minulle pyynnöstä huolimatta suostuneet kertomaan sisarusten omistajien tietoja tai koirien tekemisiä/tuloksia. Sonic Workaholicin sivustolta olen kirjannut löytämäni tiedot ylös.
About Mor
Mor was a bit of an impulse purchase. Sure, I keep my eyes open all the time for interesting combinations and males, but Mor's litter was almost born when I found it and sent a message to the breeder.
Mor was supposed to be a foster dog. I had a competition dog just over a year and a half already growing up, I don't need another one for a long time. But since I really like my older bitch, and based on what the breeder said, I expected Mor to be similar, I wasn't too serious about looking for a foster home for her. So, she kind of, stayed. Oops.
As a puppy Mor was a fiery, unwavering, cooperative and will-to-please, smart and brisk puppy. She was insanely nice, and I was so happy to have a dog for a long time that knew how to use her brain (the previous two have been quite idiots as juniors). A lot of obedience and tracking foundations were made with her, she was meant to follow in the footsteps of the older bitch for these two sports.
Then she became a teenager. And she became awful.
My brisk, happy, and confident puppy turned into an anxious, soft, and uncooperative teenager. She immediately got under pressure, if even almost sensing that I was not in the best possible state of mind, and refused to work. In tracking, she completely hit the gloves on the counter, and in obedience she was anxious by just about everything.
I raised my hands and stated that she is a bad dog, ruined, only good as a companion dog. I'm even seriously thinking about giving her away, maybe for agility, maybe as a companion dog. She can't work in real sports, her head can't hold, and she didn't enjoy working together.
But because, after all, Mor was an extremely nice, easy, happy, friendly, and really great dog in every way, I wasn't looking for a new home for her too seriously. She was my demo dog when I was working at a dog school. She helped with problematic dogs, for example, she didn't give zero s*it even though a couple of meters away someone was yelling saliva splashing. She just kept her attention on me, she totally trusted me to keep her safe.
When Mor was a little on for two and a half years, we moved to Seinäjoki and started active training after a break of more than a year. In Kouvola we had done SAR, and I noticed Mor liked SAR area searching enormously, so it was naturally in our repertoire in the future. I also took her with Nuuka to obedience training to see if I could get her trained for Ob0 level.
Now, more than half a year after moving (spring 2021), Mor is AMAZING! She has grown insanely over the year. Gone is the anxious, uncooperative teenager, and instead I have in my hands again a fiery rowdy who yells at me if I try to fix her, when she thinks she is doing right enough. She still gets under pressure when learning something new and she's not sure what I want from her, but no longer she refuses to try and do, and recovers from the pressure really quickly after getting her reward.
She thinks obedience is nice again, tracks she drives with four-wheel drive, splattering mud everywhere. Area-searching is still a favorite thing to do; she is an independent worker who keeps pushing and doesn't ask for instructions in vain. She has done searching in the woods as well as in buildings, in the dark and in the light. No platform cause doubts, no sound bothers her, and she is an extremely confident and agile mover. At home, she mostly sleeps or plays on her own. She is super greedy and prefers food rather than a toy, but still enjoys tremendously tug-a-war, and pulls the toy using the whole body.
She is not, however, a Ferrari, but does everything at a calmer pace. Sometimes she also has bad days, and then her attitude in obedience can be a bit bad. And at the same time she roars in the cage if I work with my other dog and she doesn't get to work.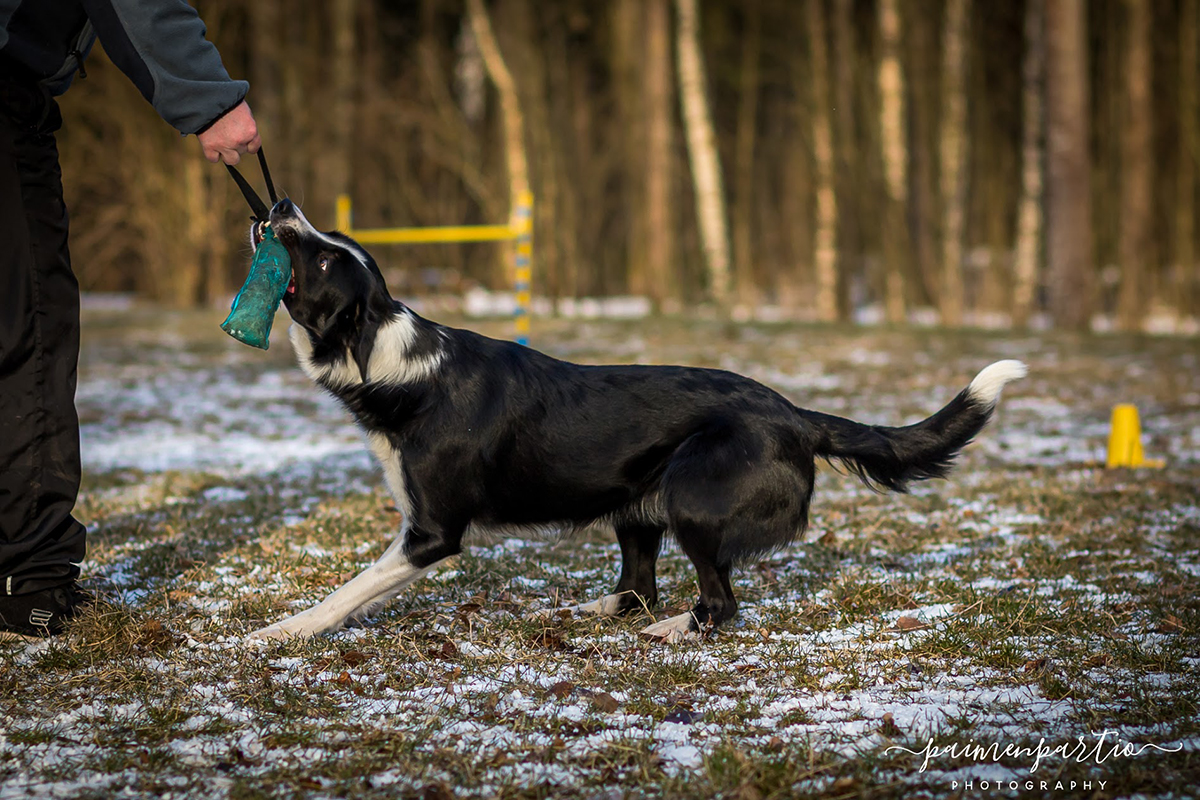 Mor travels very well in the car and does not stress in new places. She's always curious and interested in everything, but she never overheats. She can be taken anywhere and she doesn't cause a scene or show. She loves people, but is far more polite than my other dogs. She also gets along with just about all the dogs that have been thrown in front of her so far.
Mor is an extremely effortless, independent, and easy dog, but she may not quite fit everyone's hand. She requires a certain amount of authority, but not to a large extent. She is also a so-called one-man dog. Where I can put my older dogs in care and they will be like "yolo, we don't care if you ever come back", Mor will potter around and whines behind the doors and windows waiting for me to pick her up. The more often she is staying in care, the easier it is also to be there without me.
So, after a difficult youth, she has grown into a great performance dog, whose stability and certainty I would like to see more in the breed. The only downside is the still existing softness, but for this reason I picked a male who is clearly harder than herself. I don't assume puppies are child stars, but I would think they mature slowly and need time and understanding before they start to shine.
Her pedigree and family illnesses
I wanted Mor primarily because of her mother's pedigree. It does not exist in Finland at all, and the father's pedigree is by no means common. Mor's sire, Sam, and Sam's sire, Gentle Lad have been used in Europe, but not to a huge extent. Sam's puppies are quite liked and have mostly gone as herding and agility dogs.
Mor's both parents are herding dogs, and compete in it; Sam in class 2, Iri in class 1. All grandparents are either farm dogs, or competition herding dogs. There aren't too many dogs x-rayed by their hips, but those who are the results have been A and B. There is no information on the shoulders, elbows, and back except for the sire (x-rayed, healthy).
There is some known epilepsy in Mor's pedigree.
Her mother Iri's full brother BJB Zigzag ABC 388542 has left one epileptic puppy with Pepper Pot ABC 270056 (source ). Another Iri's full brother Conway ABC 403620 has an epileptic puppy RLR Salutations ABC 450772 (source )
In addition to these two, mention should be made of the dog Lock-Eye It's A Cinch, who has five epileptic puppies. The father of this dog is B24 Sage ABC 204175, who is Mor's great-great-grandfather. Admittedly, I am not at all worried about these cases, because all the puppies of that male are with the bitches from the Lock-Eye line, infamous for epilepsy, and It's a Cinch's dam is also a Lock-Eye dog.
Sage is also in the fourth generation of one epileptic dog – again the same Lock-Eye dogs involved in the soup.
All cases of epilepsy are listed in the form of Mor epilepsy
Mor's great-grandmother L & M Splash has left one puppy with OCD.
There is no information on other diseases in the family, and I would also like to point out that these cases are public information and collected through surveys, so there are certainly hidden cases.
Sisaruksista
Unfortunately, there is little information about Mor's siblings. I've tried to ask, but I haven't got answers.
One full brother lives in Turkey and competes for international level in frisbee. According to the owner, the male has been the same type as Mor when younger, and has grown similar to Mor as an adult. That male is big, 23 kg and almost 60cm.
Another full brother lives in Hungary near the breeder, and visits her to herd. The dog also trains protection and bikejoring.
No full siblings have been x-rayed or otherwise examined.
I have received a little better information about the half-siblings; one of the half-siblings on the dam's side lives in Russia, and has been unofficially x-rayed with healthy hips. The dog has completed NHAT and is training for agility. According to the owner, Diesel is also like Mor – youth was difficult, now as an adult the dog is a really nice and clear-minded performance dog.
The other half-sibling Loki is more powerful in character and works in herding. The owner is considering a possible rescue career.
The third dog is an active house pet. This half-sister moved into her own home at almost a year of age, and the owner says she is the easiest and kindest dog ever.
My understanding of Mor's siblings of her dam side is that teenage is difficult, but the dogs have grown into rational, confident performers over time. From the Sonic Workaholic website, I have listed the information I found.
Jerikosta
Tähän mennessä kaikki pentueeni ovat olleet työlinjaisia, tai yli 90% työlinjaisia. Jerikon käyttö on siis hieman erikoinen veto minulta, mutta minulla on siihen erinomainen syy.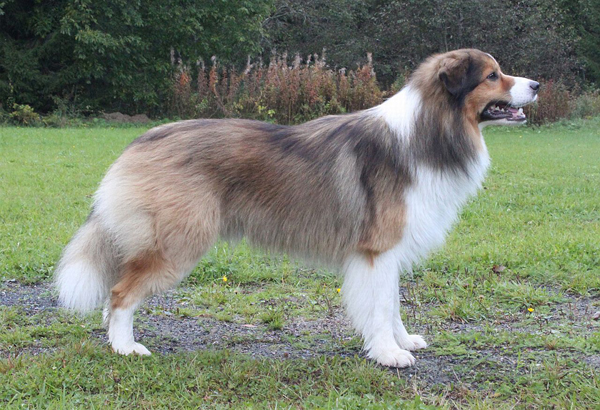 Morissa on muutama seikka, joihin halusin kompensointia: pehmeys, vilkkaus ja suvun tuntemattomuus. Toivon myös, että urokset joita käytän jalostukseen työskentelevät korkealla joko tokossa, pk-lajissa tai pelastuksessa. Suvun yleisyys on myös yksi iso tekijä, kun yritän viimeiseen asti välttää 2000-luvun supermatadoreja.
Jeriko raksii kaikki nämä kohdat vaatimuslistaltani, jonka lisäksi tiedän, että voin luottaa koiran omistajaan.
Mor tuo tuntemattomalla sukutaulullaan riskiä, jota Jeriko kompensoi hienosti hyvin tunnetulla, terveellä ja avoimella sukutaulullaan. Jerikon suvussa esiintyviä paljon käytettyjä koiria ei käytännössä ollenkaan työkoirapuolella, koska koirat ovat näyttelylinjaisia. Jerikon kolhunkesto ja pennuille periytetty vilkkaus ovat asioita, joita toivon kovasti myös Morin pentujen perivän, ja onhan Jeriko niin toko-, käyttö-, kuin agilityvalio. Mahdollisuudet siihen, että pennuista tulee harrastukseen kuin harrastukseen sopivia koiria, on varsin suuri.
Taisin joskus pari vuotta sitten heittää ihan vain vitsinä Sabinalle, että vois käyttää Jerikoa Morille. Aloin sitten miettiä asiaa enemmän, koska Morin puutteet ovat omaan silmääni vakavat, enkä halua lähteä ottamaan riskiä ja käyttää sille vaikkapa vilkasta ja kovahkoa urosta, jonka sukutaulu on samalla tapaa kysymysmerkki kuin Morin itsensä. Tai jonka isoisä on Joe ISDS272330.
Jeriko on itsevarma, työkykyinen, vietikäs ja kestää kolhuja. Se pystyy myös itsenäisiin ratkaisuihin, eikä sen rohkeus tai kestävyys lopu kesken. Se on hyvin varma itsestään kaikkialla, alustat tai äänet eivät sitä liikuta. Täysipäisenä koirana se ei myöskään kiehu yli, vaan pitää hermonsa kurissa, vaikkakin agilityradalla haukkuu. Sen voi viedä mihin tahansa, eikä se hermostu tai stressaa, vaan asettuu nopeasti aloilleen ja ottaa lungisti. Sillä ei ole myöskään tippaakaan terävyyttä, eikä tarvetta haastaa muita, mutta jos joku haastaa sen, se vastaa.
Jeriko kasaa itsensä hyppyihin ja osaa arvoida etäisyyksiä hyvin, joten kropankäyttö ja raajojenhahmotus on sille luontevaa, mutta hieman elastisempi se voisi toki olla. Sen pennut ovat kyllä kuminauhoja.
Se tekee itse hieman dieselmäisesti, mutta on periyttänyt pennuilleen voimakkaasti tulisieluisuutta. Jerikon työskentely on tasaisen varmaa; sillä ei ole huonoja päiviä, vaan se tekee aina siten miten se on opetettu tekemään. Painetta se ei ota ohjaajasta eikä ympäristöstä, ja sille kestää huomauttaa asiasta voimakkaastikin, eikä se ota siitä itseensä tai anna sen vaikuttaa työskentelyynsä.
Jeriko työskentelee isolta osin vain työn puolesta. Tätä toivoisin Morin pennuillekin enemmän, koska Mor työskentelee isolta osin palkantoivossa. Jerikolle sosiaalinen palkkaus on hyvin riittävä, mutta se tykkää myös leluista ja ruoasta, suosien leikkimistä. Leikkiessä se käyttää kokosuun otetta ja kiskoo koko kropallaan. Se oppii nopeasti, tarjoaa oppimaansa ja nappaa helposti uusia, opetettavia asioita, jos ne vain sille osataan oikein esittää.
Kaiken kaikkiaan Jeriko on hyvin täyspäinen, tasainen ja hyvin työstettävä koira, joka kuitenkin vaatii auktoriteetin. Omistajan pitää tietää mitä vaatii ja mitä koiralta haluaa, muutoin hyvin itsetuntoinen koira vie kuin pässiä narussa. Se ei ole kiehuva ferrari, vaan tasaiseen tahtiin puhiseva juna.
Suvusta ja sairauksista
Jerikon suvun terveydentilanne tiedetään miellyttävän hyvin. Sukua on lonkkakuvattu ja muutoinkin terveystutkittu jo varsin kauan, sekä sitä on ollut Suomessa parhaimmillaan viiden sukupolven verran.
Jeriko on lähes puhtaasti näyttelylinjainen. Jos aletaan katsella kuudennetta polvea taaksepäin, kyllä siellä hiljalleen alkaa tulla ISDS-koiria vastaan, mutta koska tämä alkaa olla vain prosentuaalinen osuus suvusta, on järkevämpää puhua Jerikosta näyttelylinjaisena.
Pääosa suvusta on kuitenkin kotoisin Australiasta, joukosta löytyy myös uusiseelantilaista ja brittiläistä näyttelylinjaa. Muotovalioita on koko suku täynnä, ja neljän polven sisältä löytyy Maailmanvoittajat Minimbah Showdown, Pikkupaimenen Cascade Kid ja Pikkupaimenen Salanen Ace. Euroopanvoittajia, Pohjoismaiden voittajia ja Voittajia ovat myös Pikkupaimenen Coconut Cream, Pikkupaimenen Mette Davis sekä Pikkupaimenen Spy Catcher.
Pari polvea taaksepäin Jerikon isälinja on alkanut kunnostautua harrastuslajipuolella. Jerikon isä Covateco Thunderball on EK-mestari, ja isänisä Decathlete's I Did it My Way sekä EK- että HK-mestari. Isänsä on sekä muoto- että käyttövalio, isänisä on nelosvalio (TVA, KVA, AVA, MVA), sekä Ruotsin ja Norjan tokovalio. Isänisänisä Head over Heels Indy on puolestaan agility- ja muotovalio.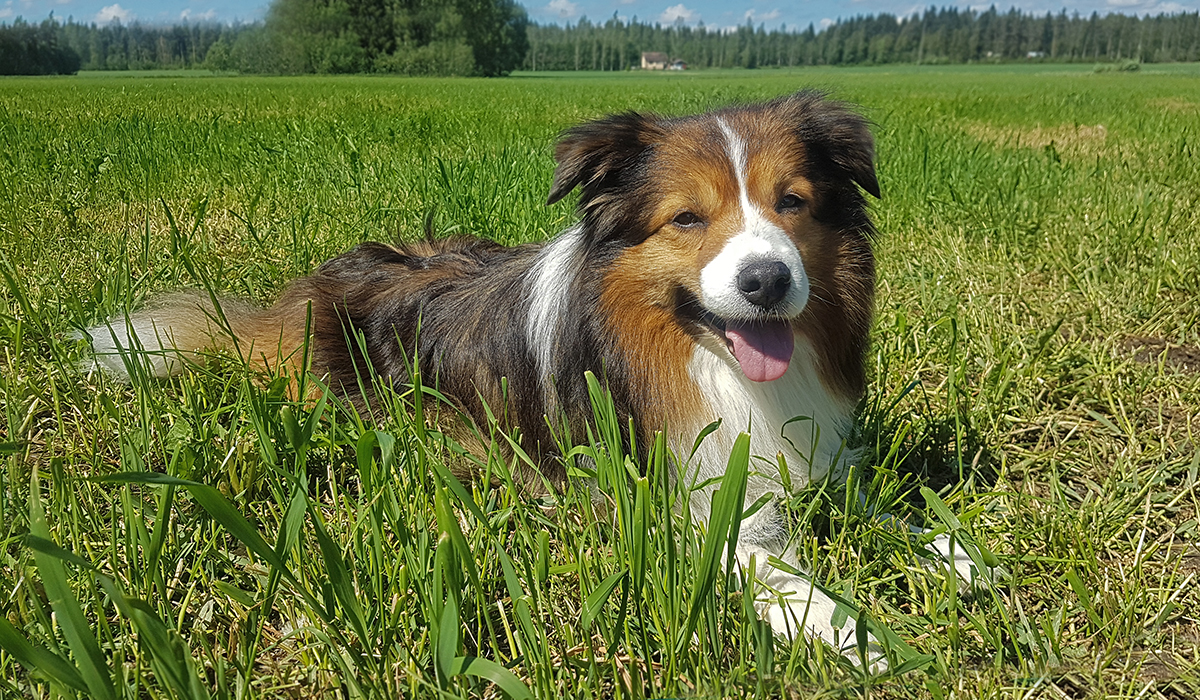 Pari vähäisempää pk-titteliä sekä australialaisia ja uusiseelantilaisia tokotitteleitä löytyy myös hieman kauempaa suvusta.
Jerikon suku on hyvin tervettä. Siellä ei tavata yhtään autoimmuuni- tai OCD-tapausta. Jerikon emonisä Nahrof Shadow of Mercy on jättänyt itse yhden epileptisen pennun, Benshiva Heaven Can Wait (lähde ). Kyseinen uros on myös isoisänä Pikkupaimenen L-pentueelle, jossa kolme pentua sairastaa epilepsiaa (lähde ). Locheil Texas on usean epileptisen pennun takana. Näiden lisäksi samainen uros on isoisänä episairaalle Wildmagpie's Melodylle (lähde ), jonka isä puolestaan on Laetare Bowler Jack. Nahrof Shadow of Mercyllä on reilu sata pentua.
Näiden tapausten lisäksi Jerikon viidennessä polvessa on koira Kliff aus dem Hause Kriese, jolla on yksi epileptinen pentu ja kaksi pennunpentua. Viidennessä polvessa on myös Khayoz Soul Deep, jonka pentu Borderfame Heart and Soul on jättänyt muutaman epitapauksen. Tällä koiralla on reilu kaksisataa pentua.
Sairaita koiria voi ja varmasti onkin, varsinkin Australian puolen suvussa. Mutta se mitä Suomen puolella asuvista koirista tiedetään, on huojentavan vähäistä. Pitää kuitenkin muistaa, että vaikka riskejä yritetään minimoida, tapauksia jää aina piiloon ja sairaudet voivat hypähtää esiin useammankin polven takaa.
Epitapaukset vielä taulukkomuodossa välilehdellä Jeriko epilepsia »
Sisaruksista
Jerikon täyssisarukset ovat kaikki kuvattu luustoltaan. Neljästä sisaruksesta löytyy lonkkaa väliltä A-C, kaikkien kyynärpäät on puhtaat, selkiä tai olkia ei ole kuvattu. Jerikon lisäksi kaksi sisarta on kisannut tokossa, yhdellä on HK1.
Luonteissa on vaihtelevuutta. Kaksi sisarusta on hyvinkin vilkkaita ja hektisiä, vilkkaan sisaruksen omissa pennuissa on myös reilusti vilkkautta. Yksi Jerikon sisaruksista on varsin pehmeä.
Pentueen tehneen siskon yhdellä pennulla (Briskness Nota Bene) on OCD (lähde ). Kyseisen siskon yhdellä pennulla on myös suolistoyliherkkyys tai allergia, jota ei ole kohdennettu. Koira kuitenkin oireilee mm korvillaan, jos se syö jotain sopimatonta.
Jerikon isällä on kaksi muutakin pentuetta. Tulitähden pentueessa on kaksi pentua, kumpikin lonkiltaan A/A ja kyynärpäiltään 0/0, kumpikin kisaa agilityn kolmannessa luokassa. Something Liken pentueessa on viisi pentua, lonkat välillä A-C, kyynärpäät puhtaat ja neljällä koiralla puhtaat selät, sekä puhtaat olkapäät.
Tässä pentueessa koiria on kisannut niin rallyssa, tokossa, agilityssa kuin pk-lajeissa. Yhtä urosta on käytetty jalostukseen useamman kerran, ja se on jättänyt jonkin verran huonoa lonkkaa sekä yhden OCD-tapauksen (Weekasi Glad You Came, lähde ). Kyseisen uroksen täyssisar on myös jättänyt yhteen pentueeseensa huonoa lonkkaa ja toiseen yhden OCD-pennun, Something Like Double Starin (lähde ).
Yksi Jerikon sisarpuoli äitinsä kautta on lopetettu lymfooman takia alle kolme vuotiaana. Kyseisen koiran isä on lopetettu kasvaimen takia alle kahdeksan vuotiaana.
Pennuista
Jerikolla on kaksi pentuetta; toisessa pentueessa yksi narttupentu joka on mennyt kotikoiraksi, ja toisessa pentueessa viisi, joista neljä on mennyt harrastuskoiriksi, yksi kotikoiraksi.
Kotikoiriksi menneitä ei ole terveystarkastettu. Toisessa pentueessa on luustot kuvattu, ja lonkat ovat välillä A-C, kyynärpäät ja olat terveet, ja selkät kolmella LTV0, yhdellä LTV1. Kahdella kuvattu myös VA0.
Ensimmäisen pentueen ainut pentu on varsin kiivas ja kiihkeä, sen lelupalkkausta on jouduttu miettimään. Koiraa ei ole kuvattu, mutta se ei ole myöskään ontunut tai osoittanut muutoinkaan luustokipuilua.
Toisesta pentueesta on mennyt yksi pentu pelastukseen, ja on siellä erinomainen työskentelijä, varma ja vakaa, hyvä nenänkäyttäjä. Tämä koira on osoittanut myös erinomaista paimenviettiä ja vaikuttaa muutoinkin todella lupaavalta nuorelta urokselta. Se treenaa myös tokoa, noseworkia ja pk-jälkeä. Normaalit kivekset
Toinen pentu on jäänyt emonsa seuraksi ja treenailee tokoa ja noseworkia. Koira on vilkas ja kiihkeä, hyvin elastinen.
Kolmas pentu meni nosework- ja agilitykoiraksi, ja hyvin itsetietoisena uroksena sen kanssa on ollut hieman ongelmia. Toinen kives jäi laskeutumatta.
Neljäs pentu meni isänsä kanssa asumaan. Tämä narttu on myös sähäkkä, mutta hyvin keskittymiskykyinen ja pitää itsensä kasassa. Herkkä ja pehmeä, passivoitunut nuorempana paineen alla, mutta tämä iän tullessa helpottanut. Narttu työskentelee tokossa, agilityssa ja paimennuksessa.
Viides pentu meni kotikoiraksi, eikä sen kanssa harrastella sen suurempia.
Jeriko on periyttänyt voimakasta luonnettaan pennuilleen. Tästä syystä uuden omistajan pitää tietää mitä tekee, ja osata asettaa koiralle rajat.
About Jeriko
So far, all of my litters have been working line, or over 90% working line. So using Jeriko is a bit of a special from me, but I have an excellent reason.
There are a few things in Mor that I wanted to improve for: softness, calmness, and the unknownness of the family. I also hope that the males I use for breeding work high in either obedience, working dog trials or SAR. Prevalence of pedigree is also one big factor when I try to avoid 21st-century supermatadors as long as I can.
Jeriko checks all these items on my list of requirements, in addition to which I know I can trust the owner of the dog.
With her unknown pedigree, Mor brings a risk that Jeriko nicely compensates with his well-known, healthy, and open pedigree. The much-used dogs in the Jeriko pedigree are practically not on the working dog side at all as the dogs are show-lined. Jeriko's toughness and quickness/liveliness inherited to his puppies are things that I really hope Mor's puppies will inherit as well. And after all, Jeriko is agility, obedience and working trial champion. The chances that puppies will become suitable for any sports are quite high.
I guess a couple of years ago just threw a joke at Sabina if I use Jeriko for Mor. I then started thinking more about it, as Mor's faults are serious in my own eye, and because I don't want to take a risk and use a quick and tough male, which pedigree is also as a question mark than Mor's. Or whose grandpa is Joe ISDS272330.
Jeriko is confident, hardworking, high drive and tough. He is also capable of stand-alone solutions, not running out of courage or resilience. He's very sure of itself everywhere, platforms or sounds don't bother him. As a clear-minded dog, he doesn't overheat, but keeps his nerves under control, even though he barks on the agility ring. He can be taken to everywhere and he doesn't get nervous or stressed, but quickly settles down and rests. He doesn't have any sharpness in himself, he never challenges other dogs, but if someone challenges him, he responds.
Jeriko collects himself for jumps and knows how to calculate distances so the use of the body is natural to him, but he could be a bit more elastic. His puppies are rubber bands, tho.
He is a bit diesel, but has inherited a fiery spirit to his puppies. Jeriko works in a stable certainty; he doesn't have a bad day but always does the way he has been taught. He doesn't take pressure from the handler or the environment, and he can take even harsh corrections without taking any pressure or letting it affects his doings.
Mainly, Jeriko works only for work. I would like to see this more in Mor's puppies as well, as Mor works main in hopes of reward. For Jeriko, social rewarding is good enough, but he also likes toys and food, favoring play. When playing, he uses a full-mouth grip and fights with the entire body. He learns quickly, offers what has learned, and easily picks up new things, if only it has been properly presented to him.
Overall, Jeriko is a very clear-minded, stable and easy-to-work-with dog, yet one that requires authorization. The owner needs to know what to require and wants from the dog, otherwise as a very self-confident dog, he will lead the owner like a ram in the rope. He is not a boiling Ferrari, but a steady-paced train.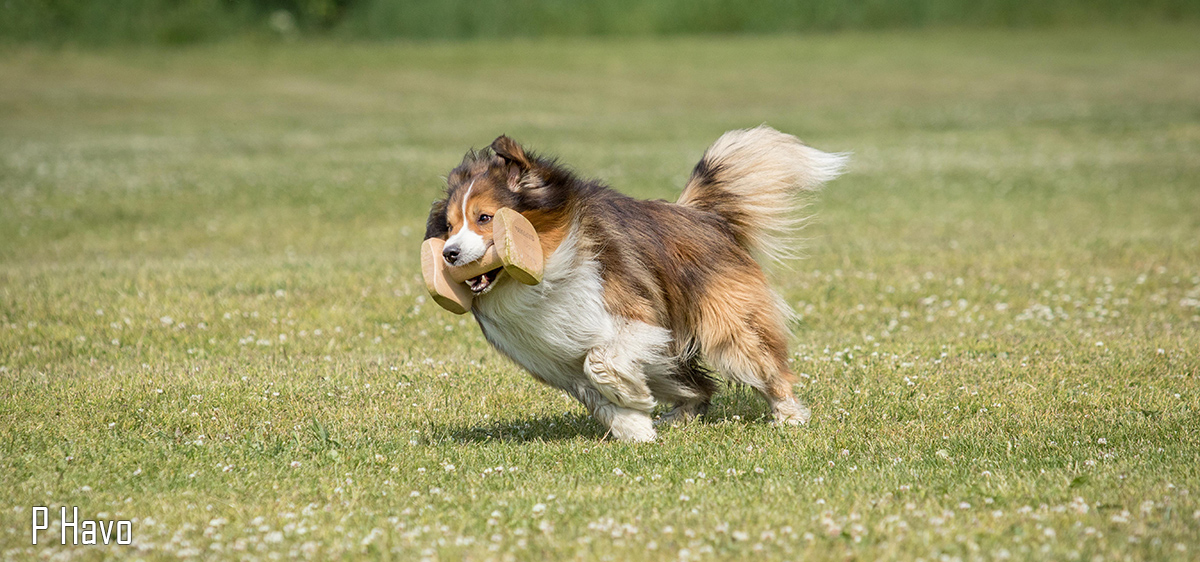 His pedigree and family illnesses
The health status of the family of Jeriko is well known. The family has been HD x-rayed and otherwise health-examined for quite some time, and it has been in Finland already for five generations.
Jeriko is almost purely a show line. If you look back at the sixth generation, there slowly start to come up ISDS dogs. But since this is just a few percentages of his pedigree, it makes more sense to talk about Jeriko as a show line.
However, the majority of the family is from Australia, and there are also New Zealand and British show lines among them. The pedigree is full of show champions, and inside the four generations you will find the World Winners Minimbah Showdown, Pikkupaimenen Cascade Kid and Pikkupaimenen Secret Ace. European Winners, Nordic Winners and Winners are Pikkupaimenen Coconut Cream, Pikkupaimenen Mette Davis and Pikkupaimenen Spy Catcher.
A couple of generations back, Jeriko's sire line has begun to excel in the performance fields. Jeriko's father Covateco Thunderball is the FI Nat Working Trial Search Winner (different to area-searching), and the grandfather Decathlete's I Did it My Way is both FI Nat Wt Search and FI Nat Wt Area-Searching Winner. Jeriko's father is both Show Champion and Working Trial Search Champion, his grandfather is a quad champion (Ag Ch, Ob Ch, Wt Ch, Show Ch), and the Swedish and Norwegian obedience champion. The paternal grandfather Head over Heels Indy is Danish Agility and Show champion.
A couple of smaller working trial titles as well as Australian and New Zealand obedience titles can also be found a little further pedigree.
The family of Jeriko is very healthy. No cases of autoimmune or OCD are found there. Jeriko's grandsire Nahrof Shadow of Mercy has left one epileptic puppy, Benshiva Heaven Can Wait (source ). The male in question is also the grandfather of the Pikkupaimenen L-litter, where three puppies suffer from epilepsy (source ). Locheil Texas is behind several epileptic puppies. In addition to these, the same male is the grandfather of epileptic Wildmagpie's Melody (source ), whose father is Laetare Bowler Jack. Nahrof Shadow of Mercy has over a hundred puppies.
In addition to these cases, there is a dog Kliff aus dem Hause Kriese in the fifth generation of Jeriko with one epileptic puppy and two grandpuppies. There is also Khayoz Soul Deep in the fifth generation, whose puppy Borderfame Heart and Soul has left a few affected pups. This dog has over two hundred puppies.
There can and certainly will be more sick dogs, especially on the Australian side of the pedigree. But what is known about dogs living on the Finnish side is relievingly little. However, it must be remembered that even if the risks are tried to minimize, some cases are always hidden and diseases can jump out from behind several generations.
All known cases tabulated on the tab Jeriko epilepsy
Siblings
The full siblings of Jeriko are all x-rayed. Four siblings have hips between A-C, all elbows are clean, spine nor shoulders examined. In addition to Jeriko, two sisters have competed in obedience, one has HK1 (working dog trial area-searching novice).
There is variability in the characters. The two siblings are very lively and hectic, the lively sibling's own puppies are also very lively. One of Jeriko's siblings is quite soft.
One of his sisters has an OCD-affected pup, Briskness Nota Bene (source ). One puppy of that sister also has intestinal hypersensitivity or an allergy that has not been targeted. However, a dog will have symptoms in its ears, for example, if it eats something inappropriate.
Jeriko's father has two other litters. Tulitähden litter has two puppies, each with A/A hips and 0/0 elbows, each competing in ag3. Something Like's litter has five puppies, hips between A-C, elbows clean and four dogs have also clean spines and shoulders.
In this litter dogs have competed in rally, obedience, agility as well as in working dog trials. One male has been used for breeding several times and has left some bad hips as well as one case of OCD (Weekasi Glad You Came, source ). The full sister of that male has also left one litter with a bad hip and another with one OCD puppy, Something Like Double Star (source ).
One half-sister of Jeriko through her mother has been put to sleep due to lymphoma at the age of less than three. The father of that dog has been put to sleep due to a tumor at less than eight years of age.
About the puppies
Jeriko has two litters; in the first litter just one bitch pup who went to be a home pet, and in the second litter five pups, four of which have become performance dogs, one as a home pet dog.
Those who went to be home pets have not been health checked. In the second litter, the x-rays have been done, and the hips are between A-C, the elbows and shoulders are healthy, and three have spine LTV0, one spine LTV1. VA0 is also x-rayed from two pups.
The only puppy of the first litter is quite fierce and passionate, they have needed to be cautious with toy rewarding. The dog has not been x-rayed, but it has not limped or otherwise shown skeletal pain.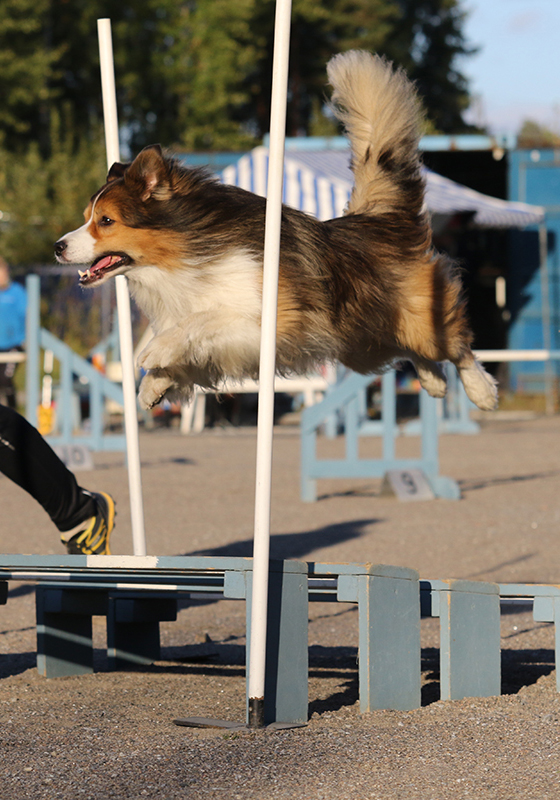 One puppy from the second litter has gone to do SAR, and there he is an excellent worker, confident and stable, good with his nose. This dog has also shown excellent herding instinct and otherwise looks like a really promising young male. He also trains obedience, nosework and working dog trial tracking. Both testicles.
Another puppy has stayed with her mother and is training obedience and nosework. The dog is lively and passionate, very elastic.
The third puppy went as a nosework and agility dog, and as a very self-conscious male, there have been some problems with him. Monorchid.
The fourth puppy went to live with his father. This bitch is also lively but able to concentrate and keep herself together. Sensitive and soft, passivated at a younger age under pressure, but has got over it when growing a bit older. The bitch works in obedience, agility and herding.
The fifth puppy went as a home pet, she doesn't work in anything.
Jeriko has inherited his strong character from his puppies. For this reason, the new owner needs to know what they are doing and know how to set boundaries for the dog.